Monitoring kinematical and physiological signs of sports with flexible and wearable sensors
Sports Tech Research Network 25/07/2023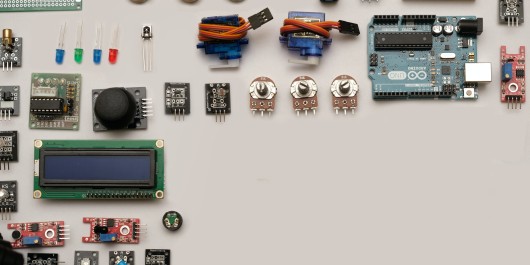 Flexible and wearable sensors have seen remarkable advancements in recent years. What are the current developments in utilizing these sensors in monitoring the kinematical and physiological signals of sports?
Let's have a look at the research findings.

A few reviewing works already put their attention on the wearable system in sports. Many of these reviews focus solely on one aspect of applying wearable sensors in sports, and the mentioned devices lack relevance to the latest wearable technology. Thus the need arose for a holistic view of recent developments in flexible, wearable sensors in sports.
These insights are based on the research of Xi'an Polytechnic University and Xi'an University of Architecture and Technology. Lei Liu and Xuefeng Zhang published the paper "A Focused Review on the Flexible Wearable Sensors for Sports: From Kinematics to Physiologies" (Full text). Here are the key insights. 👇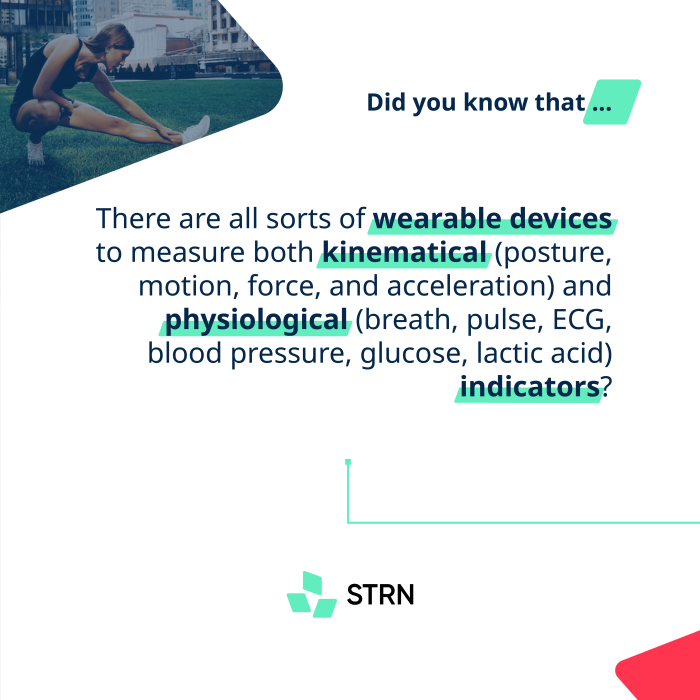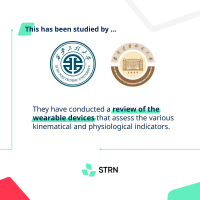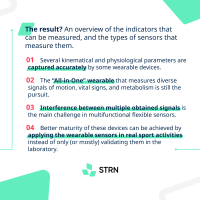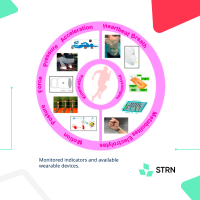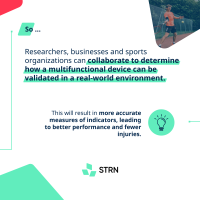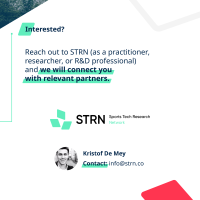 For those who like a short text version of the authors' findings, here it is:
Did you know that...
There are all sorts of wearable devices to measure both kinematical (posture, motion, force, and acceleration) and physiological (breath, pulse, ECG, blood pressure, glucose, lactic acid) indicators?
This has been studied by researchers at Xi'an Polytechnic University and Xi'an University of Architecture and Technology. They have conducted a review of the wearable devices that assess the various kinematical and physiological indicators.
The result?
An overview of the indicators that can be measured, and the types of sensors that measure them.
They found that:
Several kinematical and physiological parameters are captured accurately by some wearable devices.
The "All-in-One" wearable that measures diverse signals of motion, vital signs, and metabolism is still the pursuit.
Interference between multiple obtained signals is the main challenge in multifunctional flexible sensors.
Better maturity of these devices can be achieved by applying the wearable sensors in real sport activities instead of only (or mostly) validating them in the laboratory.
So...
Researchers, businesses, and sports organizations can collaborate to determine how a multifunctional device can be validated in a real-world environment.
This will result in more accurate measures of indicators, leading to better performance and fewer injuries.
Interested?
Reach out to STRN (as a practitioner, researcher, or R&D professional) and we will connect you with relevant partners.
Comments
There are no comments yet.