Managing the Training Process in Elite Sports: From Descriptive to Prescriptive Data Analytics
Sports Tech Research Network 04/08/2022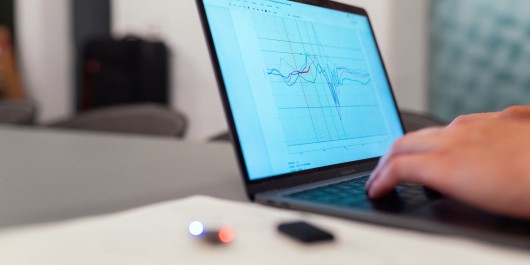 Within elite sport organizations, practitioners frequently use data to manage elite athletes' training process for the optimization of their health and performance. How could this data be used most effectively?
Let's have a look at the research findings.

Elite sports organizations are currently exploring the use of data to support training process decisions. However, using the data correctly can prove to be challenging. A clear data analytics framework may gain valuable insights and recommendations to improve and guide these decisions.
These insights are based on the research of KU Leuven, CIDESD and University of Maia - ISMAI. Kobe Houtmeyers, Arne Jaspers and Pedro Figueiredo published the paper "Managing the Training Process in Elite Sports: From Descriptive to Prescriptive Data Analytics" (Full text). Here are the key insights. 👇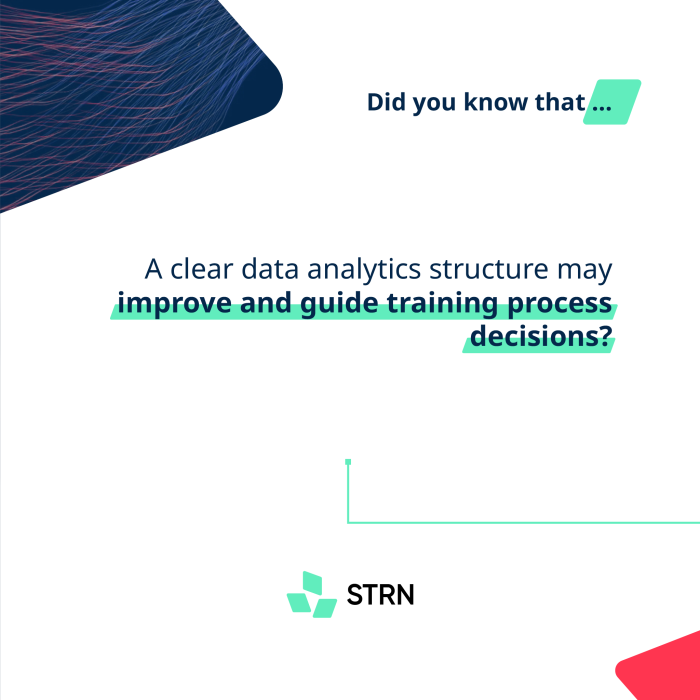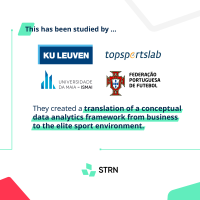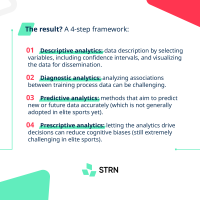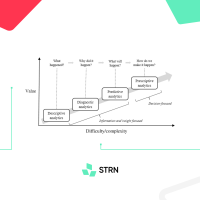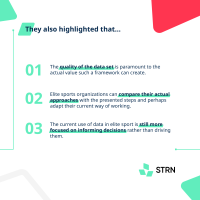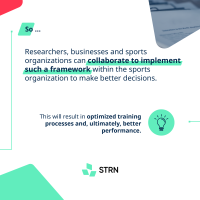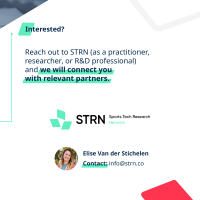 For those who like a short text version of the authors' findings, here it is:
Did you know that...
A clear data analytics structure may improve and guide training process decisions?
This has been studied by researchers at KU Leuven, CIDESD and University of Maia - ISMAI. They created a translation of a conceptual data analytics framework from business to the elite sport environment.
The result? A 4-step framework:
Descriptive analytics: data description by selecting variables, including confidence intervals, and visualizing the data for dissemination.
Diagnostic analytics: analyzing associations between training process data can be challenging.
Predictive analytics: methods that aim to predict new or future data accurately (which is not generally adopted in elite sports yet).
Prescriptive analytics: letting the analytics drive decisions can reduce cognitive biases (still extremely challenging in elite sports).
They also highlighted that:
The quality of the data set is paramount to the actual value such a framework can create.
Elite sports organizations can compare their actual approaches with the presented steps and perhaps adapt their current way of working.
The current use of data in elite sport is still more focused on informing decisions rather than driving them.
So...
Researchers, businesses, and sports organizations can collaborate to implement such a framework within the sports organization to make better decisions.
This will result in optimized training processes and, ultimately, better performance.
Interested?
Reach out to STRN (as a practitioner, researcher, or R&D professional) and we will connect you with relevant partners.
Comments
There are no comments yet.