Webinar insights - Marketing & communication actions for Sports & Health tech professionals
Julie Vandenhouweele 21/03/2022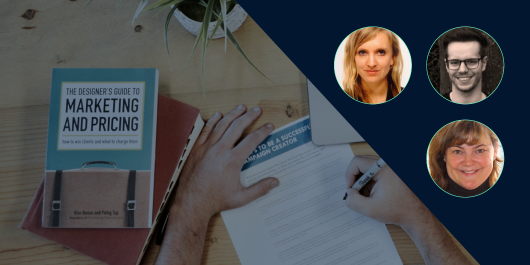 In this guest article Julie Vandenhouweele sums up a few take-aways from our webinar on 16/03, in which she was a panelist together with Alfred Campenaerts and Cheri Bradish.
----------------------------------------------------
Another first! Yesterday I was part of the STRN webinar on Marketing & Communication for Sports & Health Tech professionals with co-panellists Alfred Campenaerts (Salty Lemon. Entertainment) & Cheri Bradish (Ryerson University), hosted by Kristof de Mey (Victoris, STRN, SportUp).
Excited to have experienced my first panel! My initial thought? So so much to talk about and so little time! I feel like we could've gone on for hours, but we already covered a lot of topics. Here's what I noted as high level take-aways:
Some key challenges for sports organizations and brands
Getting your message out there across different platforms and a crowded place
Setting priorities in terms of projects, campaigns & budgets
Finding the right team: marketing has so many different facets that you should have a core team internally and hire experts to complement your team
Building an engaging community: just activating ads won't get you an engaged audience.
Learnings & guidelines
Starting from your strategy: know your 'WHY' and target audience and focus on that. Your offer, marketing and communication can then be adjusted over time.
Working with partners and influencers: co-creation can create valuable insights ànd a strong connected. Influencers are the most trusted sources of communication and word of mouth is key for community building
Create a solid foundation and build further on that. Once your current commuty is satisfied, you can start scaling your actions and experiment with new methods, channels and opportunities.
Focus on efficiency: Plan your communication and social media ahead, do 1 photo videoshoot to create high quality material for months ahead.
Trends
New industries are getting into sports sponsorship: sports betting, tech companies, crypto companies
Streaming services: expectations of fans that clubs and brands become their own media companies and have content ready on the fly
Global and diverse communities: there's a room for diversity and global teams and communities due to the extreme online focus that covid brought
Future state
Data-driven decision making & tools which will allow personalized communication
"Right now" mentality: customer expectations which will continue to shape the industry (eg. Short video's, streaming, on-demand video's..)
Ongoing digitalization which will merge the online and offline experiences and products (metaverse, VR experiences, exergames such as EXR…)
A big opportunity for diversity, women's sport and purpose driven partnerships from outside the sports industry
Global landscape: which has been accelerated due to Covid and creates opportunities for new (consumer) markets and teams.
Obviously so much in happening in the industry. But here's an addition from my side:
What will always stay the same?
Understanding your customer, what grabs their attention, where they spend their time (both online and offline) and putting them first in everything you do is what will make you win in the sports marketing landscape. Now more than ever, it's about personalised communication and building a relationship.
Everything that's happening in terms of technology and innovations is in support of that mission.
Did any of these topics align with your dreams or ideas for your own brand, company or organisation? Feel free to contact me! Happy to talk more about it and help you translate them into actions!
This article has been written by Julie Vandenhouweele, sport marketing consultant and founder at MySueño.

Tags: Guest article
Comments
There are no comments yet.