Webinar insights - Product design & development in Academia, Industry and Sports practice
Sports Tech Research Network 01/03/2022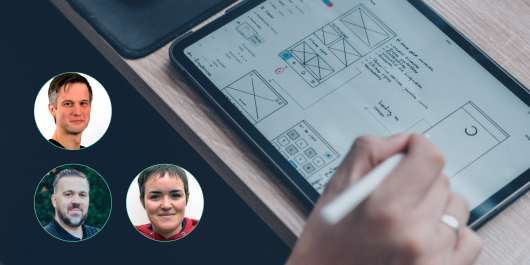 Here's a summary of the most interesting insights from our webinar on 23/02. Our 3 panelists were: Dries De Roeck, Ine Van Caekenberghe and Jan Stryckers.
Introduction
Various types of sports technologies are being developed around the globe within academic, industry and sports specific contexts, and each type comes with their own challenges and opportunities.
In academia, the technology might be very accurate and reliable, but maybe not very useful or scalable. Industry led products on the other hand might look really nice and function well, but they could lack crucial validation. From a sports & user perspective, some tools already may cover certain needs, but require further optimization and personalization.
Whatever technology type (sensor systems, platforms,…), context (professional, amateur,...) or use case (injury prevention, performance training, return to play,...), there is no single perfect path to success. So in this webinar we wondered: what can be learned from previous experiences in this regard? Or in other words: how could better processes and collaboration models lead to better products in the end?
Panel discussion
During the panel discussion, we asked every panelist the same two questions which they each could answer from their own perspective and expertise. Our panelists were: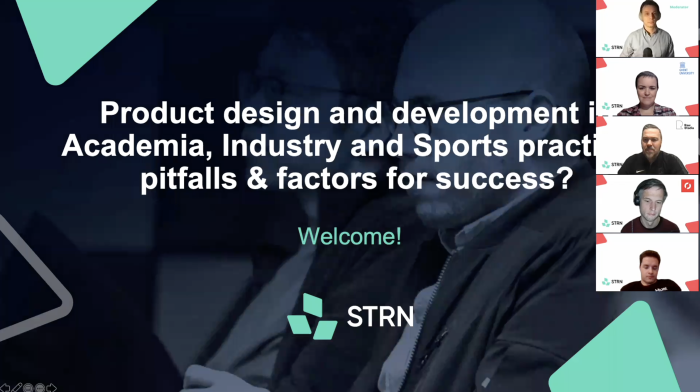 How is product development done now?
What is going well (or not), what is missing, what are (missed) opportunities, what could speed up the process,...?
Jan Stryckers
Raw Stadia has chosen to develop their testing tools and platform with the customer in mind, more so with the end-users involved - we did not want to develop something we 'thought the market needed', with the risk of launching something which was no need for and thus would not be used.
COVID slowed down the process on 2 levels: the first is the lack or difficulty of physical presence at the designs and workshops of the engineers in the UK - meeting in person is ALWAYS better than only online. The second level is the delay and limited supply of parts. That was and still is a challenge to be taken into account these days.
We chose to develop a firmware which allows to update the devices from a distance, being present in more than 20 countries today. With the limited resources (staff) we have, it enables us to be flexible in supporting customers when there is an issue.
Ine Van Caekenberghe
The Elite sports sector deals with time constraints, so the planning of the project is often of utmost importance. They also need to be able to react very quickly to performance questions. In Paralympic/Olympic sports they work in 4-year cycles for example. In global planning terms, this means: year 0 (olympic year): all should run smoothly; year -1: test-round for year 0, margins for fine-tuning; year -3 and year -4: start introducing the technology, major changes possible; before year -4: development of the idea and outcomes.
Elite sports is heading more and more towards individualized support. This is even more true for Paralympic Sports, where a one-size-fits-all approach often does not work, so movement solutions need to be tailored to that specific individual. The importance of customization - how we work with technology and its output - only increases. For example: standard cut-off times for a distance laser might be calculated based upon an able-bodied population, but are not relevant to a para-population in most cases. The challenge rests in having this flexibility, yet to not let it compromise user-friendliness.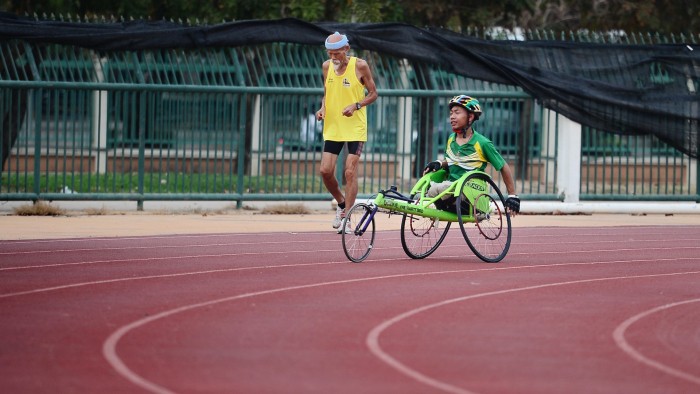 Dries De Roeck
'Design time' and 'use time' are two concepts that come to mind when connected technology is introduced as part of a design process. A classical design process builds value before going to market. Digital and/or connected products can, when approached in a conscious way, keep creating value while being used.
Future proofing products and business at the same time is a challenge.

Product

: a software product's value proposition can change and adapt over time. Yet, when hardware is involved, this becomes more difficult. It is critical to define all tangible and intangible product components - which often is a difficult balancing act.

Business

: in order for a business to deliver value, an organization needs to be constructed in a way that allows and facilitates the ever changing dynamic a technological product introduces.

There is no 'one' recipe for building a company offering a sports tech product, but it is possible to define some 'checkpoints' organizations need to go through when designing a digitally connected product and when building a business offering such a product.
What are your future plans and how could they be facilitated?
How do you think this can be improved in the next years, how could others help you in improving processes and results, etc.?
Jan Stryckers
Raw Stadia plans to professionalize its R&D department. Right now, there is no project manager yet to manage initiatives and to follow up scope, timing and budget.
We will soon begin with more knowledge sharing on product development.
We will start much sooner with the IP-Protection process when developing a new product.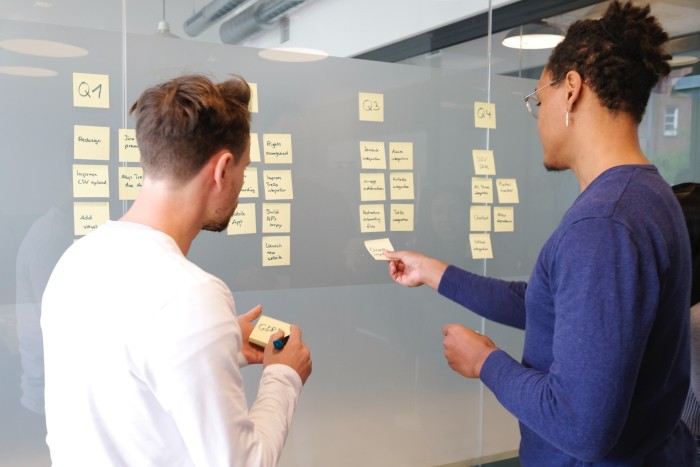 Ine Van Caekenberghe
No more black box designs - clear definitions of calculated variables.
Transparent sales pitches - be very clear on what a technology can and cannot deliver.
When working with Olympic/Paralympic sports, consider the timing component when introducting a new technology.
Dries De Roeck
Studio Dott has been working closely with STRN on the definition of a framework allowing businesses to get a better grip on the role(s) technology can or should have during the design phase of a product.

It consists of 2 stacks, each housing several layers which can be explored in more detail.

Product stack

: is your product (tangible and intangible components) fully described? (market / human / data&tech / system layers)

Business stack

: is the organization aiming to deliver the value related to your product in place? (HR / finance & Legal / organization / marketing & Sales layers)

For each layer in each stack, Studio Dott provides a set of questions or design tools which support organizations in untangling difficult knots throughout their design process.

A product and a business need to be defined along a time axis and an iterative approach is required in order to move from an existing situation to a set target situation. Only by setting an 'ideal' longer term target, it becomes possible to set shorter term targets which will, eventually, allow you to evolve towards a desired position.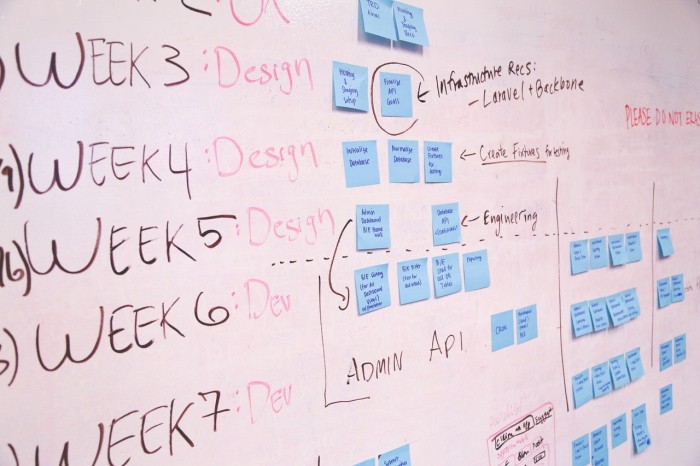 Conclusion
It's been clear from the conversation that the context and environment in which the product is developed, highly influences the priorities in terms of goals, actions and outcomes. Here are some specific take home messages we could take from the chat:
Include the end-user early in the innovation process, it will help in finding a problem-solution and product-market fit
Do not bolt your value proposition down, but rather see it as a flexible and ever-changing thing
Timing is everything, both during development as in go-to-market
Be aware that in business, 'just enough data' might sometimes be better than 'fully scientifically relevant' data.
Be clear on data ownership policies, and watch out with black-box strategies
Do you feel like
(re)watching the webinar
after reading this blog post? You can do so by visiting the
event page
. If you're
logged in
with your STRN account, you'll find a link to the recording under the
Materials
section. If you don't own a STRN account yet, you can
just create one
- it's free!
Comments
There are no comments yet.