Spin-offs in Sports Tech #4: Fibion
Sports Tech Research Network 30/09/2021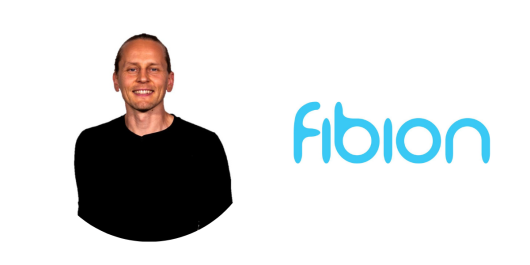 Introduction
For the fourth article in our series about academic spin-offs, we spoke to Olli Tikkanen. Olli is one of the co-founders of Fibion, a professional analysis tool focusing on improving people's everyday sitting and activity habits. Their solution is a finished product that can be used by a huge variety of health, fitness & corporate wellness professionals, physiotherapists, and researchers in their respective fields. It is an easy-to-use tool to measure sitting and long-term physical activity at home, outside of clinical settings.
The idea of creating Fibion was born from their scientific research with the objective to provide professionals with a credible and easy-to-use analysis for measuring sitting and everyday activity in order to achieve an evidence-based health impact.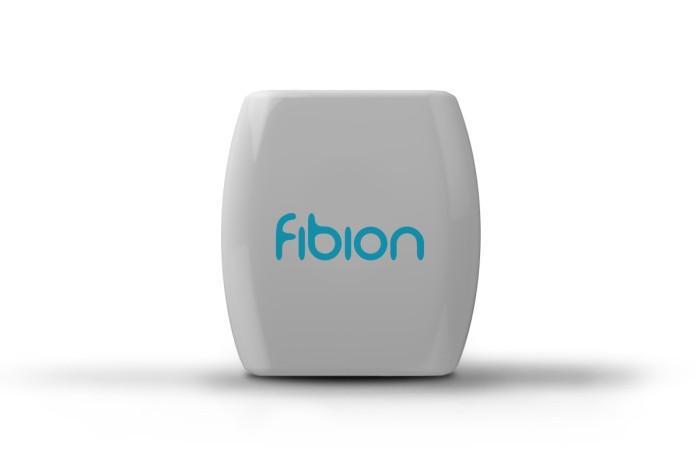 Collaboration with a research institution
Early spin-off process
The idea for Fibion came to life when Olli & Arto Pesola (another one of the three co-founders) were doing their research in 2014 at the University of Jyväskylä. Unlike all other spin-off founders we've spoken to so far, Olli & Arto decided to take a more conservative route in growing their idea into a business. They both continued their research while starting to collaborate on the idea.
Since Olli & Arto didn't use any IP from the university or from their research, they decided not to become an official university spin-off. They did, however, take part in matchmaking activities at their university. This is also how they met their third co-founder, Tommo Reti, who had previous entrepreneurial experience. On top of these matchmaking activities, Olli & Arto took part in business courses at the university to prepare themselves even better for their journey with Fibion. And so, they took their own path away from the university research into the entrepreneurial adventure.
Continued collaboration with research
Nevertheless, Fibion is still collaborating with many researchers. On the one hand, they still follow the research findings related to algorithm development to see how their own algorithms could potentially be improved. On the other hand, several research groups are using the Fibion device in their own scientific projects.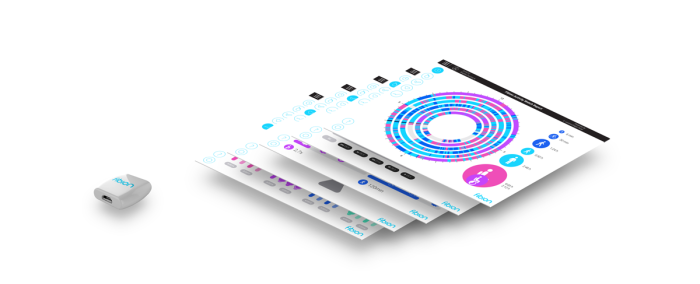 Originally, the go-to-market strategy for Fibion was skewed towards the fitness & health segment, whereas now they mainly collaborate with researchers. This turned out to be a better decision for them not only business-wise, but also when it comes to understanding the customer needs in much more depth. Being researchers themselves, they know very well what other researchers are looking for and, therefore, they align really well with these types of experts.
Academic support
As mentioned before, the matchmaking activities, business courses, and conversations with mentors from the university were very useful for the founders. These 'sparring sessions' are a type of initiative that more universities could set up because it provides research-focused entrepreneurs with market-related questions that they would not think of themselves.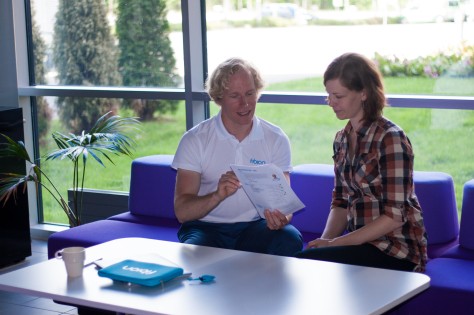 So-called 'hubs' where the researchers can meet with non-university people to talk about their idea and product are also a great idea, as Olli confirmed to us. These are the places where potential co-founders can be met and where interesting connections can be made. Additionally, participating in joint projects with other researchers can also be useful to get funding and further improve the product. For example, Fibion collaborated in an EU grant project in 2020.
What can be more difficult, however, is navigating the specific agreement with the university. If the spin-off idea has not really come out of the conducted research, then it seems obvious that licensing is not necessary. Research institutes with established spin-off programs are usually quite clear about their technology transfer processes, whereas some of the smaller ones are not or to a much lesser extent. This is where the Tech Transfer Office (TTO) plays a crucial role, which could both accelerate and (in some unfortunate cases) decelerate the venture creation.
Bridging the research-industry gap
Which gap? Well, according to Olli, research & industry people still seem to be far away from each other - they could benefit from getting into contact with each other more often and on a deeper level. Companies' & universities' events and project collaborations are a great way to bridge this gap. In this way, personal connections are made and research/business insights are being shared in a trustworthy manner.
Furthermore, we concluded in our chat that universities can create more incentives when it comes to scientific communication about and valorization of the research. These incentives don't only have to be tailored to the scientists who conduct the research, but can also be targeted to entrepreneurs, investors, or companies. This will likely increase the attractiveness of the existing research for third parties, which will, in turn, improve the existing research communication concerning what is being done and which insights can or cannot be used in practice.
Key lessons learned for researchers & spin-off entrepreneurs
We also asked Olli's advice for other researchers who have the ambition of becoming entrepreneurs. Here it is.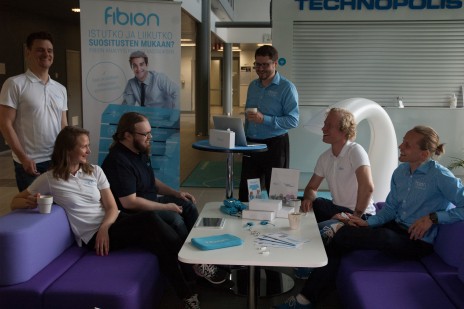 Olli wants to both encourage and discourage researchers that want to spin off their research. First of all, the skill set that is needed to succeed with a spin-off is very different from the skill set needed to be an excellent researcher. Startups move much faster and people need to be willing and able to deal with ambiguity and learn quickly, so one needs to consider whether this fits their personality traits and work preferences If the spin-off will be, for example, about in-depth algorithm development and the key focus won't be on marketing and sales, then the necessary skill set remains closer to that of a researcher.
So, it appears to be important to make a clear distinction between research and entrepreneurship, realize which skills will be needed to succeed, and acknowledge which ones a founding team is lacking. Recognizing these limitations and being able to bring together a team with complementing skill sets is crucial for every potential spin-off.
Learn more
Have a look here if you are interested in learning more about Fibion and its sitting and activity analysis tool. Fibion has a finished product and is expanding, so they are very much open to new collaborations and opportunities. If you are interested in collaborations or want to connect with Olli, feel free to do so here. Additionally, Olli is sharing his thoughts on a daily vlog, so check out his Twitter.
For all other STRN-related questions, you can always find us here.
Tags: Spin-off
Comments
There are no comments yet.