Spin-offs in Sports Tech #2: Loewi
Sports Tech Research Network 27/07/2021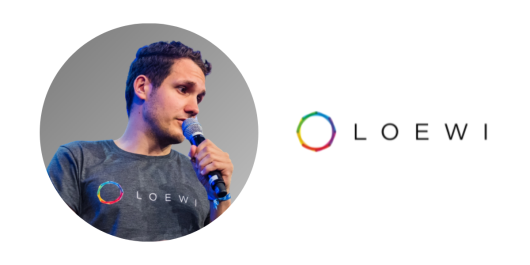 Introduction
For this second article in our series about academic spin-offs in sports, we spoke with Adrian Kapsalis. Adrian is one of the co-founders of Loewi, where they are making personalized nutrition transparent and accessible to everyone. With the help of a finger-prick blood test & a lifestyle questionnaire, they are able to offer personalized diet recommendations and supplements tailored to the individual needs.
At the start, they mainly focused on athletes and sports nutrition, but throughout the years, they started offering to a much broader public as well (going from a pure sports & performance focus to a broader public & health focus).
Launching a university spin-off in the personalized nutrition area
Early spin-off process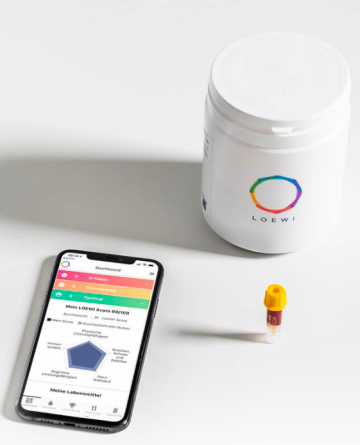 Loewi is an academic spin-off of the Technical University of Munich (Germany). Adrian Kapsalis, Philipp Merk, and Calvin Devereux (who studied at TU Munich) were skeptical about the current nutritional advice & practices they saw in the industry. They noticed that most products and services in this area were very standard, not taking into account personal biomarkers and individual needs. This was the trigger for their idea and they started looking more deeply into this.
As a result, they met up with Prof. Johannes Scherr via personal connections and via UnternehmerTUM (the center for innovation and start-ups collaborating with TU Munich), who was active at TU Munich at the time. Initially, they were just collaborating, but when they noticed that their missions aligned and there was potential to convert the existing research insights into a spin-off, they took the leap to work together as co-founders.
During the early collaboration, they noticed a good alignment of their different backgrounds, which made it possible to work together efficiently. Adrian Kapsalis has a business background, Prof. Johannes Scherr has a research background, and the 2 other co-founders are technical profiles (Calvin Devereux is a computer scientist & Philipp Merk is a data scientist).
Philipp states: "Calvin, Adrian, and I have different skill sets that complement each other very well. We had noticed this issue in the market, but we also knew that we needed specific expertise (from the research side) to solve this problem."
Continued collaboration with research
Nowadays, TU Munich is still a research partner of Loewi. TU Munich, Loewi, and the University of Turin are currently collaborating in a clinical study. Loewi is in constant communication with researchers from various institutes. Instead of relying on 1 or 2 individuals at a specific institute, they try to stay up to date on the latest research by having a large network of experts. In addition, some of the relevant researchers joined the Loewi team. Together, they are focusing on in-house R&D, while still keeping an eye open for other research happening outside of the company.
In addition to their core activities, Loewi collaborates with various institutes as a research partner to provide study participants with decentralized biomarker testing. The operational activities are taken care of by Loewi so that the institutes can then focus on the independent analysis of the participants' data. This again opened up new partnerships and revenue streams.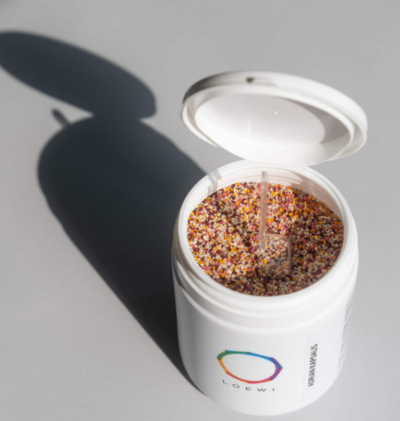 Academic & other support
We know from the literature that early stage venturing support is crucial. For Loewi, the support of TU Munich & UnternehmerTUM was very valuable, according to the founders. TU Munich is well known as an entrepreneurial university, creating a high number of spin-offs UnternehmerTUM was founded in 2002 and has supported over 1000 start-ups since then. TU Munich & UnternehmerTUM collaborate to offer researchers the possibility of converting their research into a spin-off, which has been very successful so far.
In the beginning, Loewi received a government grant from Germany which was focused on the commercialization of the idea & the research behind it. Additionally, Loewi was also able to secure an EU grant and VC funding later on. This grant was focused on research and improving the core product, as well as offering their services in more regions other than Germany.
Bridging the research-industry gap
As we have concluded in the first interview, bridging the research-industry gap is not an easy task and is not solely the job of the researchers, or the industry. Loewi is a great example of a more unusual route to market: a researcher being contacted by entrepreneurial minds to collaborate on spinning out the research.
The Loewi case is a nice example to show that universities, scientists, and entrepreneurs all have their roles to play in this kind of process:
TU Munich provided plenty of opportunities for researchers to create a spin-off by creating a supportive entrepreneurial environment without too many barriers

Prof. Johannes Scherr realized that collaborating with entrepreneurs to bring existing research to the market could be seen as an opportunity rather than an activity out of scope

Entrepreneurs seeking to solve a problem in a scientifically validated manner and willing to get in touch with experts in their field should definitely do so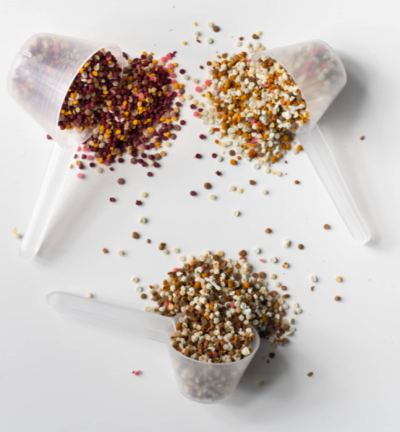 Lessons learned for both researchers & spin-off entrepreneurs
Some key takeaways from our chat with Adrian were:
The importance of having a team with diverse skill sets. In the case of Loewi, they had all different backgrounds, as mentioned before. Bringing these perspectives & mindsets together is not an easy task and combining them in a good way so that they can all function optimally is crucial. People tend to focus on their own job and expertise, but in case one wants to create an impact, it's important to get out of their own silo (sometimes without completely leaving it). This interdisciplinary kind of thinking is often missing in both research and industry. Nevertheless, it appears to be vital when aiming to create an impact on our society.

Adrian also mentioned that scientists tend to be risk-averse, especially in the health area (unfortunately & fortunately ;)). Entrepreneurship has not been the common path for many scientists so far. As we can learn from this interview, researchers must remain open to opportunities from the industry and seek entrepreneurial programs within their institute if they aim to spin out their research findings. This will enhance their chances of finding entrepreneurs and like-minded individuals they can trust and set up new projects with.
Learn more
If you are interested in learning more about Loewi and its personalized nutrition services, you can contact Adrian.
For all other STRN-related questions, you can contact STRN.
Tags: Spin-off
Comments
There are no comments yet.