Olli Tikkanen - Insights from the Physical Activity Researcher Podcast
Sports Tech Research Network 26/04/2022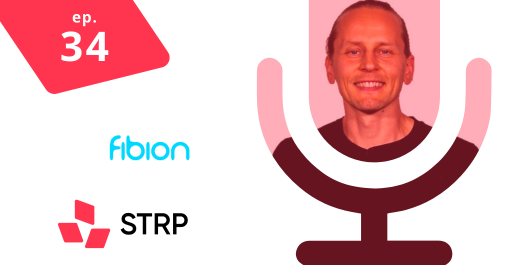 Olli Tikkanen is the host of the Physical Activity Researcher podcast, where he speaks to experts in physical activity, exercise, and health to find out about the latest research findings. Besides that, he is the co-founder of Fibion, which offers a physical activity analysis product targeted to health & fitness professionals.
Olli is the 4th guest in our 2nd series of episodes, during which we interview other podcast hosts in the sports science, tech, and innovation area, in order to get their insights on the sports tech industry & the role of research and innovation within it.
This episode covers the following topics:
which research is still missing
the difficulties of creating a business, something that many researchers often underestimate
the importance of having some start-up experience in order to have realistic expectations + the importance of informal meetups
ways to combine research & industry in order to come up with the right solutions
the implementation and adoption side of tech
the importance of understanding the customer well and knowing how the technology will work precisely in the client's daily work or life
Enjoy this episode!
P.S.: We spoke with Olli Tikkanen before about Fibion, on our Sports Tech Research blog.
Comments
There are no comments yet.