Fee Beyer - Key lessons from the Fee Beyer SportsTech Podcast
Sports Tech Research Network 09/03/2022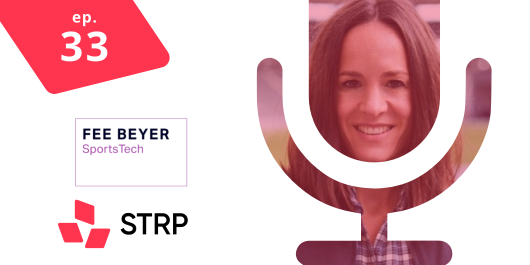 Fee Beyer is hosting her own 'Fee Beyer SportTech Podcast', in which she is interviewing a variety of (elite) sports professionals.
So, she was the perfect (3rd) guest in our 2nd series of episodes, during which we interview other podcast hosts in the sports science, tech, and innovation area, in order to get their insights on the sports tech industry & the role of research and innovation within it.
This episode covers the following topics:
Fee's experience with scouting & validating technologies for professional sports clubs
the crucial aspects of technologies in elite sports: accuracy & reliability, usability, and flexibility
Fee's podcast and the lessons learned from it so far
the important intersection of the work by sports practitioners, academics and founders/companies
the possible role of a 'Sports Tech Lab'
Enjoy this episode!
Comments
There are no comments yet.