Ed Gibbins - Lessons learned from the Rewire Fitness Podcast
Sports Tech Research Network 18/01/2022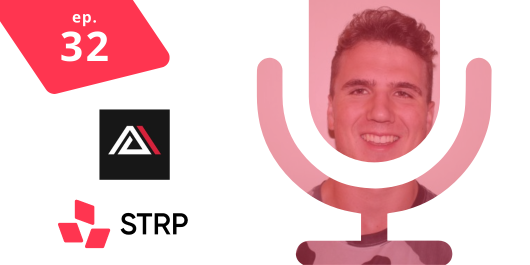 Ed Gibbins is the host of Rewire Fitness Podcast, linked to Rewire Fitness, the first-to-market neuro performance mobile platform for athletes.
Ed is the second guest in our 2nd series of episodes, during which we interview other podcast hosts in the sports science, tech, and innovation area, in order to get their insights on the sports tech industry & the role of research and innovation within it.
In this episode, Ed talks about his insights from running the Rewire Fitness Podcast. Ed and Kristof also talk about neuro performance and methods of optimizing the mindset of athletes. The role of research and their collaborations with universities are also discussed. Finally, Ed talks about the interdisciplinary opportunities for Sports Tech & related Research, and reflects on the role STRN can play within this 'window of opportunity'.
As mentioned during the episode, you can find the free trial of Rewire Fitness here & the episode with Timothy O'Donnell, World Champion Triathlete, here.
This episode covers the following topics:
Key insights from the Rewire Fitness Podcast
The link between mental and physical aspects related to athlete performance & health
How to optimize the mindset of an athlete
Collaborations with universities and research institutes
Timothy O'Donnell's story on their podcast
Key opportunities in the Sports Tech world
The role of STRN within this area
Enjoy this episode!
Comments
There are no comments yet.