Koen Huybrechts - Creating spin-offs from imec's high-tech R&D
Sports Tech Research Network 17/09/2020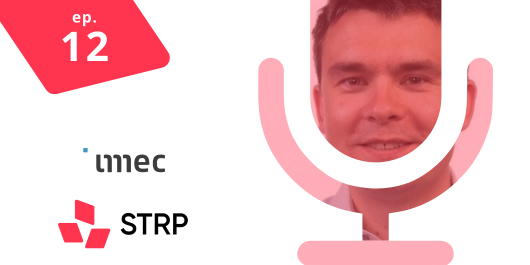 Koen Huybrechts is leading the venture development team at Imec. In this episode, we talked about which type of activities they organize to facilitate venture creation, the success factors and pitfalls in those projects, and the role of entrepreneurship in bringing high-tech R&D to the market.
Imec is an R&D hub for nano- and digital technologies in Flanders (Belgium). The institute is linked to the 5 universities in the region and is well known on an international level when it comes to high-tech R&D and commercialization.
In the framework of sports technology innovation, we were wondering how the organization is facilitating entrepreneurship and spin-off creation, and what can be learned from it in the context of sports-related tech transfer activities.
The following topics are tackled in this episode:
How does Imec facilitate venture creation?
What are the key success and failure factors in setting up new technology projects?
How can sports technology be brought to the market?
What is the role of (academic) entrepreneurship in technology innovation?
Happy listening!
Comments
There are no comments yet.