Expand your network at the STRN Meet & Greet
Sports Tech Research Network 17/08/2023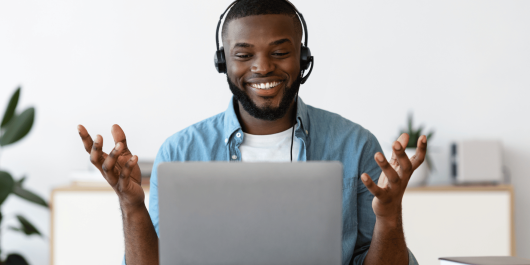 In a world driven by innovation and collaboration, the importance of connections cannot be underestimated. With the Sports Tech Research Network, we want to bring individuals from diverse backgrounds together under a common umbrella of sports, research, and health technology. That's why we're organizing an online networking event - the 2nd STRN Meet & Greet!
About the event
The Meet & Greet is scheduled for Thursday, 14 September 2023. Regardless of whether you're an R&D manager, a dedicated researcher, a sports practitioner, or even a (PhD) student keen on making valuable connections, this event offers a unique platform to broaden your network. We'll use the tool Conversation Starter to facilitate online 1 on 1 conversations. The event starts at 8AM (UTC+2 / CEST) and will end at that same time the following day.
Diverse perspectives, shared interests
While the STRN initiative is rooted in research and innovation within the sports and health tech fields, this event is open to embracing a wide array of topics. Our participants represent a spectrum of backgrounds and interests, allowing for discussions that transcend boundaries. Feel free to bring your questions, insights, and compelling ideas to the table – the possibilities are endless.
Make friends & maybe even a business deal
Past experiences have shown us that more than just friendships are formed during these dynamic conversations. We've seen tangible business deals and collaborations emerge as a direct result of these interactions. It's not just about making connections; it's about making the right connections that can lead to impactful realizations.
How to join
Participating in the event is easy. Get your ticket on our website, and you'll receive all the details you need to get started with Conversation Starter. The event is free for STRN Members, but you have to register in order to take part in it (100 people are allowed on a first come - first serve basis).
This time, Members can invite a friend or colleague to join for free as well! If you send us an email with the name and email address of the friend/colleague you're inviting, we will send them a discount code so they can register for a free ticket.
Join us at the STRN Meet & Greet and take the first step towards expanding your horizons, enriching your network, and unlocking new opportunities. Your next breakthrough might be just one conversation away.
Comments
There are no comments yet.